Relish the rich quality of our poufs and ottomans, crafted to match the decor of any space.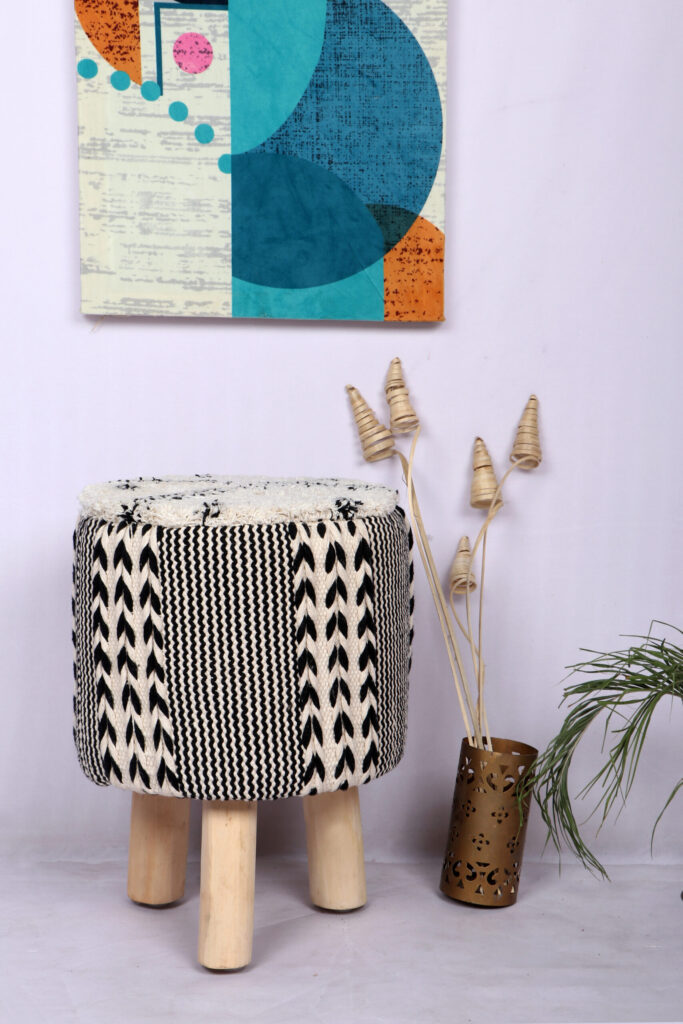 India's Largest Poufs & Ottomans Manufacturer
Rugs Creation is the top poufs and ottomans manufacturing and exporting company in India, and it has a presence around the globe. Our company specialises in the production of handcrafted cushions and throws of only the best and highest possible quality.
Our poufs and ottomans are crafted with materials of the same caliber to ensure they are resilient, long-lasting, and aesthetically pleasing. Our skilled artisans incorporate many trending patterns such as embroidered, printed, and plain dyed suited for outdoor and indoor styling. We craft our products with innovative techniques and it's available in different designs such as hand and machine-woven, braided, hand crochet, and macrame. With a dedicated aim of crafting only the best, our cushions and throws are available in a range of different fabrics and price ranges to suit the diverse needs of our customers.
We market our products directly to retailers, online merchants, wholesalers, importers, and sourcing agents. Our main markets at the moment are Europe, the US, and Canada, but we also produce and export home furnishings to more than 53 different nations.
With a constantly growing vision, we next want to connect with our devoted customers in Australia and South Africa.
Over the course of our more than 10 years in business, we have developed our expertise in the field of home textiles.